Topics:Captivity Industry, Dolphin and Whale Trade, Dolphins, Japan
We have just learned that Honey, the lone dolphin kept in an near-abandoned animal park in Japan, has died. She had been alone in her tank for several years until her death. Despite efforts by local Japanese activists and international organizations (including the International Marine Mammal Project (IMMP) of Earth Island Institute), the owners and Japanese authorities refused to take action to transfer Honey to a better facility with companion dolphins.
On March 29th, she died in a filthy, unkept tank due to obstructive enteritis.
Honey was captured in Taiji, Japan in 2005 - a bottlenose dolphin torn from her family in the bloody dolphin drive hunts. She wound up in Inubozaki Marine Park in Choshi city, in Chiba Prefecture, Japan, along with other dolphins. But her last companion dolphin died in the park in 2017, leaving her completely alone.
In January 2018, the park closed and never re-opened. Along with Honey, forty-six penguins and hundreds of fish and reptiles were left stranded in the park. Paid employees continued to feed the animals at subsistence level, but efforts to clean the tanks and give the animals proper care dissipate, leaving Honey and the others in complete isolation. Efforts to move the animals to a better facility never developed.
Honey was captured from the wild in 2005 near Taiji, the infamous site of brutal dolphin hunts that color the water red with blood. Stolen from her family, she was forced to live and perform at the decrepit aquarium, where she continues to suffer day after day. Honey, a female bottlenose dolphin, was captured in 2005, near Taiji, a western port town in Japan. Taiji has become notorious for its annual dolphin hunt and was featured in the documentary, The. Unfortunately, even with tons of support from dozens of companies to have Honey the Dolphin released, honey the dolphin has died at the abandoned marine park.
The owners of the park disappeared, reportedly in hiding from creditors. Without the owners' permission, the Chiba government authorities refused to take any action for the animals. Local Japanese activists were able to get some photos of Honey in her dirty tank, but they and international organizations were unable to convince Chiba health authorities to step in and seize the animals to transfer them to a better facility.
IMMP had contacted the World Association of Zoos and Aquariums, who told us they were aware of the situation, and that some Aquariums had offered to take Honey into their facilities, but again the lack of action from the owners doomed such efforts. http://savedolphins.eii.org/news/entry/honey-a-captive-dolphin-abandoned-in-shuttered-aquarium-in-japan
There are more than one hundred captive dolphin facilities in Japan alone, ranging from large SeaWorld-style theme parks to small netted enclosures in harbors where tourists pay for a "dolphin encounter". Clearly, the government of Japan is totally deficient in concern for wild or captive dolphins.
While our IMMP office in Berkeley, CA, is now closed due to the pandemic, our local and international staff are working from home, dedicated to ending the killing and captures of cetaceans and ending captivity for good.
On the Japan front, we continue to press the government of Japan to end whaling and the captures and killing of dolphins before the commencement of the summer Olympics in Tokyo (now postponed to July 2021. Our dedication and campaign work to safeguard the lives of whales and dolphins remains steadfast, despite the challenges presented by Coronavirus.
As you are undoubtedly reading this blog from home, know that our IMMP team also cares about YOUR health and wellbeing. Thanks for staying engaged!
Tired of being in social isolation? Before her death, Honey the dolphin suffered in isolation for years, like the thousands of animals in captivity today. Please make a tax-deductible donation to help the International Marine Mammal Project of Earth Island Institute work to end captivity for dolphins and whales around the world. Thank you for your support.
Apr
We have recently been informed of the sad news that Honey the bottlenose dolphin has died at Inubosaki Marine Park, Chiba prefecture Japan. Whist details of why she died are still being reviewed, we are also relieved she is no longer suffering.
We were made aware about Honey's plight in late 2018, as she was being held on her own at the Marine Park alongside Humboldt penguins and hundreds of fish and reptiles. There were concerns that the animals had been abandoned after the park closed and that Honey's health was seriously deteriorating.
Efforts were made to contact the park by international and national animal welfare NGOs and the Japan Association of Zoos and Aquariums, who offered to support and transfer the animals to a more suitable facility. However the park were unresponsive to all enquiries.
We were also informed that the Chiba local government stated that they were checking on the animals monthly to ensure they were kept healthy. Unfortunately, as a privately owned facility, there was little more that could be done for Honey at the time.
Wild Welfare's projects director, Georgina Groves said "We are terribly sad that despite efforts by various international and national NGOs, as well as Japanese zoo experts, Honey could not be given a life worth living.
"She was a relatively young individual but had no chance. No animal should have to suffer because we want to use animals for entertainment, but unfortunately at the moment, there are limited ways to prevent this. We will continue our work in Japan, working with like-minded partners to help prevent future suffering like this."
Honey was taken to the marine park in 2005 after being captured in Taiji. In 2015, the Japan Association of Zoos and Aquariums agreed that none of their members could purchase dolphins from Taiji. However non-member aquariums in Japan and other marine parks around the world still do purchase dolphins from this cruel drive, where hundreds of individuals are butchered or captured to be sold yearly.
One of our partners has spoken to the local government who, according to them, continue to make monthly visits to the park to check on the health of the remaining animals, namely penguins and fish.
Image source: www.arcj.org: Honey in the outside pool at Inubosaki Marine Park
Honey The Dolphin Update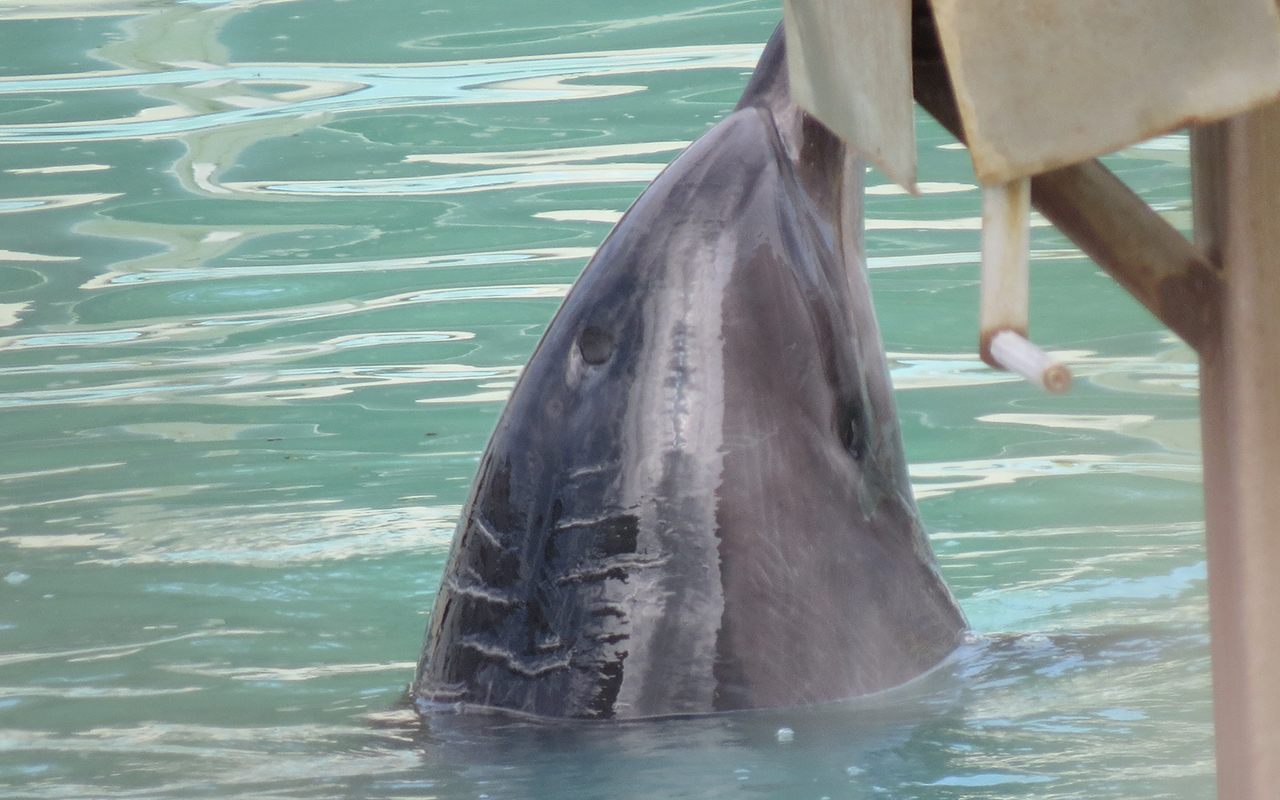 Honey The Dolphin Japan
~ENDS~
Honey The Dolphin Rescue
Notes to Editors
Honey The Dolphin Abandoned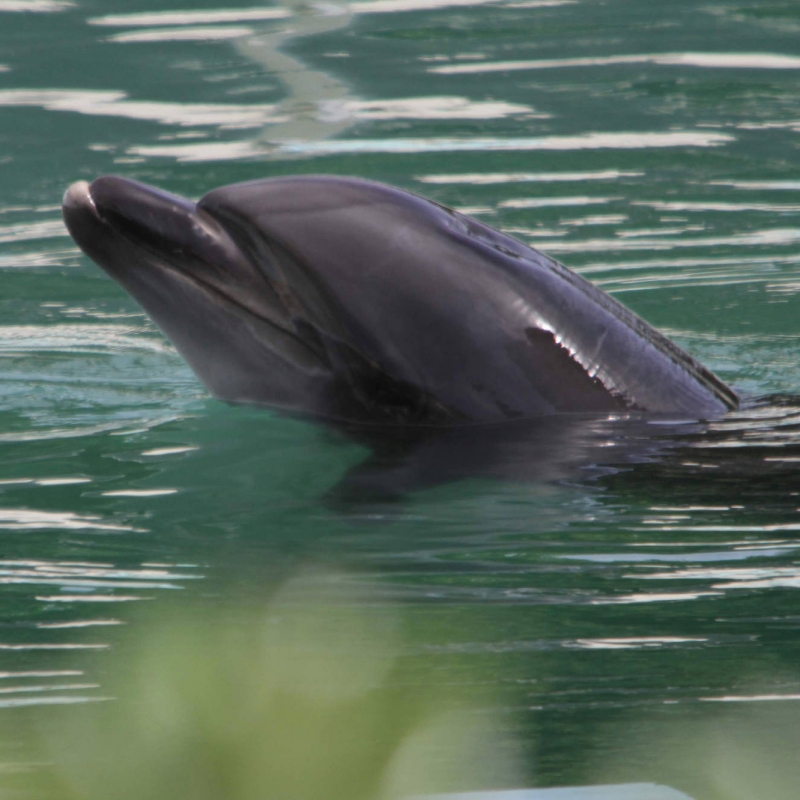 For more information or interview requests please contact Wild Welfare on [email protected]
Honey The Dolphin Dead
Wild Welfare is a global organisation committed to improving animal welfare for captive wild animals. By uniting the world's leading zoos, zoo associations and animal welfare organisations, we build trusting partnerships that help provide long-term solutions to critical wild animal welfare issues.
Honey The Dolphin Update
Our vision is to end the suffering of captive wild animals around the world and ensure full and sustainable protection is given to all animals in human care. Find out more at wildwelfare.org. Registered charity in England (no.1165941).